How to Create Striking Photo Displays in Your Home
One drawback of digital photos is that we often forget we have them. Which means you could be missing out on a chance to showcase and relive many of your favorite memories. If you have spent time digitizing your collection of old photos, it would be a shame to not do anything with them. Now is a good time to rescue your photos from digital oblivion and place them in eye-catching displays around your home. An eclectic set of frames is still a time-tested method of making your images stand out. But with all the new age photo solutions out there, why not experiment with other cool and creative ways to showcase your prints?
Here are a few ideas we like:
Wall montages: Shutterfly's "Design-a-wall" tool makes it easy for you to arrange a set of images (with some kind of a unifying theme) in an "artful" way. The photos are printed on canvas and can be hung with or without frames.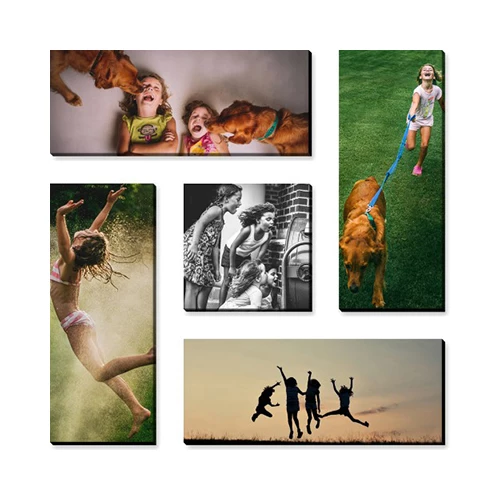 "Design-a-wall" tool (Via Shutterfly)
Another service that allows you to create striking photo montages in varying sizes is WeMontage. Your customized montage is printed on removable wallpaper that can be directly pasted on a wall. No frame required.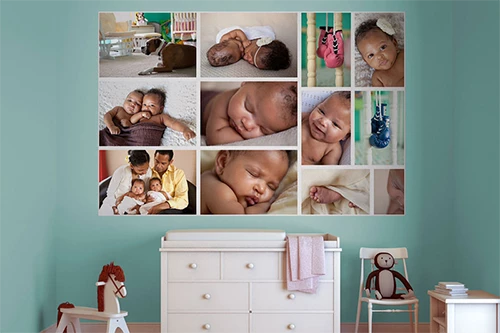 Wall Montages (Via Wemontage.com)
Photos as art:There are many photo apps and filters to add brushstrokes and a more artsy flavor to your images. The most famous of these may be Prisma with filters that are algorithmically derived from the work of real artists. Run your photos through the app and they will come out looking like works of art that a Picasso or Monet could have created. Then all of you have to do is print them at the right resolution, place them in elegant frames and find a wall for your 'artistic' photos.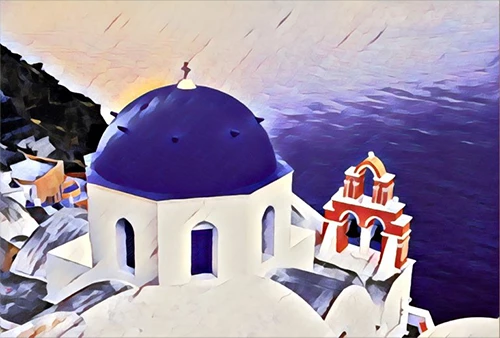 Photos as art (Via Scancafe.com)
Print, string, paste and more:Scour a few DIY sites such as this one for more offbeat and easy photo display ideas. For example, you can print them to look like polaroids and string them across a wall. Or you can make sepia prints of them and decoupage them onto a piece of furniture or a set of vintage plates. Your imagination's the limit in what's sure to be a rewarding DIY project.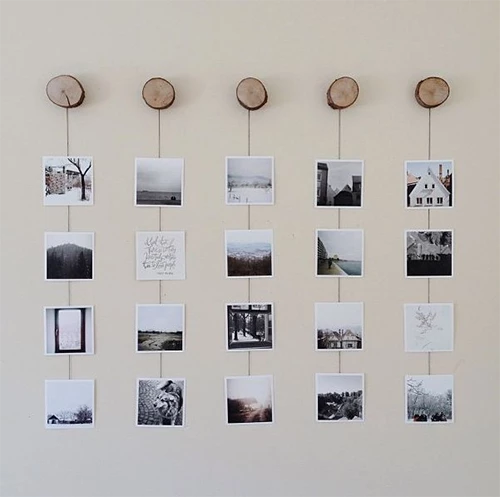 Offbeat and easy photo display ideas (Via homedit.com)
Photo books:Lastly, of course, photo books are always a perfect home for your most treasured photos. Compile the stories of your lives in these visual keepsakes that you can scatter around the place - on a coffee table, a bookshelf and more. There are plenty of services to make it easy for you to put one together. For example, through Shutterfly's "Make My Book" service you can get a photo book fully designed, using photos that you send them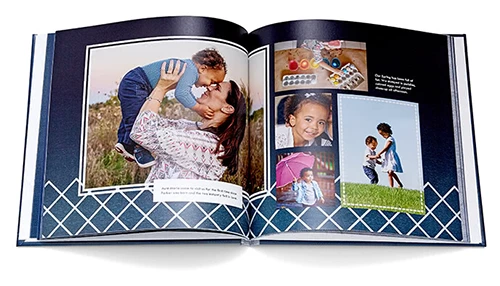 Fully Designed Photo Book (Via Shutterfly)