Photo Color Correction Services
Over time, it's common for slides, negatives, prints, and videos to shift in color, fade, and get damaged. Professional scanning preserves these precious memories so you can share them for years to come.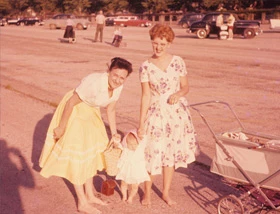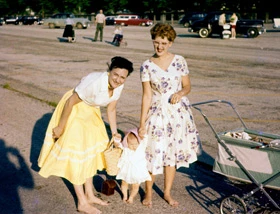 The original (left) exhibits a classic magenta shift, caused by the early decay of the cyan dye. Fortunately, it can be corrected digitally (right), using our standard service. Photo: our customer LTC Kane.
Colors Can Change in the Dark
Slides, negatives, and prints are all subject to color changes, even when stored in the dark. The two main effects are color shifting and a yellowish haze over the image. Although fading may take longer than photos exposed to light, this damage can happen unbeknownst to you unless you make a habit of looking at your stored photos on a regular basis. (We're guessing not!)

Why Photo Color Correction Service is Inevitable
The chromogenic process used in traditional color prints is unstable, and therefore vulnerable to chemical reactions. In fact, this type of image begins to degrade as soon as the photo is printed! When photos are subjected to nearly any kind of visible light, this accelerates fading. Typically, two effects occur: a loss of detail in general, particularly in the highlights, and color shifting. Magenta (red) dye is most unstable when exposed to light, compared to the other two dyes (cyan/blue and yellow), so it's common for older photos to have a slightly greenish tint.
What to Do if Photos Are Already Faded?
Prior to the availability of scanning and digital photography software, nothing could be done to salvage faded photos. Today, many images that have deteriorated can be scanned and then digitally adjusted using a variety of photographic management software tools. But if your photos are severely faded, it can be challenging to bring them back to life. That's why it's better to scan your images as soon as possible rather than waiting until it's too late.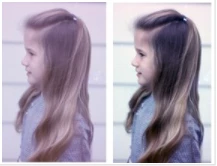 Photo Color Correction Services
Consider getting traditional photos digitized by a professional service. At ScanCafe, our technicians can manually restore colors, contrast, and brightness in photos so they look as good if not better than their original state—unless fading or color shifting is extreme.
Man vs Machine
Although image correction software (e.g. Adobe Photoshop) is an essential tool to preserve photo memories at home, this takes a good deal of time, financial investment, and trial and error. It isn't possible to run a piece of software blindly on a batch of photos and hope for the best (as many of our competitors do). At ScanCafe, we look at every single image you send to us, then correct it according to what we see. Trusting your memories to a professional photo scanning service with vast experience provides peace of mind that comes with knowing your past is preserved in beautiful digital images you can print and share whenever you wish.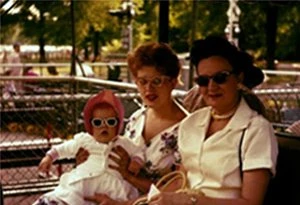 Scanning - What we call a "raw" scan.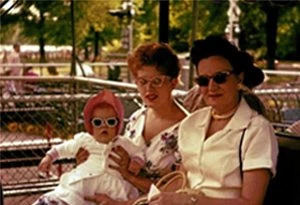 Correction software used by many scanning services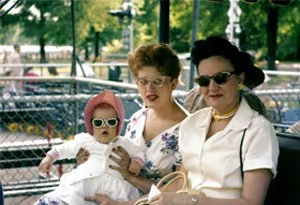 Corrected manually by ScanCafe technicians