How to Upload Files to Google Drive, Amazon, and Dropbox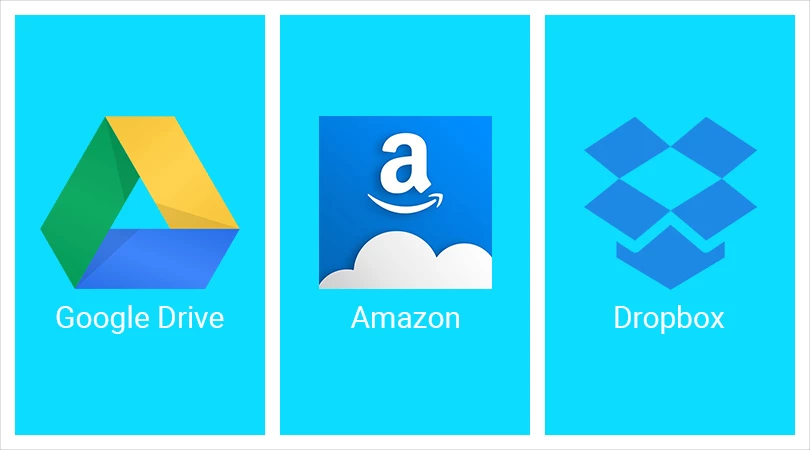 If you take a lot of photos on your smartphone/digital camera or are considering digitizing vintage photos, cloud storage is a great option for keeping images safe. Cloud storage also allows you to access and share photos with family and friends from any device with an internet connection, whenever you wish. A growing number of cloud storage options are available, so learning the basics of each is advised before making a decision. Below is a summary of key features of Google Drive/Photos, Dropbox, and Amazon Photos and answers to frequently asked questions, such as how to move pictures to cloud storage.
How to Upload Photos to Google Drive
From a computer: Visit photos.google.com, click Upload > Computer or Google Drive on the top right, find and select your photos, and then click upload.
How to Save Photos in Google Photos
Open the Google Photos app and tap on the menu icon (three lines) on the top left corner
Tap on Settings
Tap on Back up & and sync
Toggle the Back up & sync switch to the on position
How to Save Photos in Google Drive
Launch the gallery app (e.g. Google Photos) from your home screen or from the app drawer
Tap the photo you'd like to upload to Google Drive; or tap, hold, and select multiple photos to upload
Tap the share button (typically at the top of the screen) - this resembles a right-facing 'V' with dots on each point
Tap Save to Drive
How to Share Photos in Google Drive
With the Google Photos app, you can share a photo in a conversation or create a shared album by opening the app and signing into your Google Account on your android device. Follow these next steps for each method:
Conversation
Select a photo, album, or video
Tap Share
Under "Send in Google Photos," select people with whom you wish to share
To share with one person, tap their name
To find someone specific, tap Search and then enter their name, phone number, or email address
To share with more than one person, select multiple people
An optional step is to add a message to accompany photos
To share, tap Send
Shared Album
Tap Photos, located on the bottom
Select photos or videos for the album
Tap Add, located on the top
Tap Shared album
Enter an album title
After you complete the album, tap Share
Select people with whom you wish to share the album
Google Drive Storage capacity: Althohow_to_upload_files_to_google_drive_amazon_and_dropboxugh you get 15GB space for free, that's spread across Google Drive, Gmail (including spam), and Google Photos. It's easy to eat up space quickly when you upload high-resolution photos.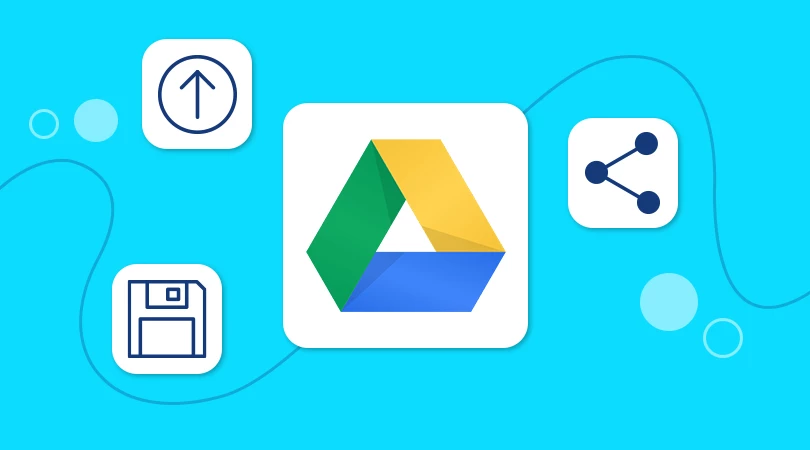 Dropbox for Photos
If you wish to sync across multiple devices, install the Dropbox app on all computers, phones, and tablets, then sign in to the same Dropbox account from each and add files to Dropbox folder(s).
How to Upload Photos to Dropbox
Now that everything is synced, the uploading method is similar. Follow these steps when you use the mobile app:
Open Dropbox on your phone
Open the Dropbox folder where you'd like to store your photos
Tap the + (plus) icon at the bottom of the screen
Choose Upload Photos
Tap the photos you wish to upload
Tap the folder icon (Android) or Next (iOS), and select where you'd like the files added
Tap Set location
Tap Upload
How to Share Photos on Dropbox
Dropbox photo sharing is available via email or by sharing a link to the folder via text message or email from Android, iOs, or Windows devices. To share photos via email, follow these steps:
Tap the Files icon at the bottom of the screen (or tap ..., then Files on Windows)
Find the file or folder you wish to share
Tap the ... (ellipsis) icon below the file or folder
Tap Share
Enter the name or email address of the recipients
Add a message if you wish, then tap Share (or Send Invitation on Windows)
Dropbox storage capacity: A free account includes 2GB total to upload and store photos, videos, docs, and any other files in the Dropbox cloud. Dropbox Plus provides 2TB (2,000GB) while Professional boosts that by 1TB (3,000GB), thereby greatly expanding the capacity of Dropbox for photo storage.
Dropbox vs Google Photos
Dropbox was designed primarily as a business platform to store and share documents, not photos per se, whereas Google Photos was designed exclusively for photos and videos. As such, Google supports many formats including GIFs but no other types of files (e.g. WORD docs). The Google Photos app includes a powerful photo editor and artificial intelligence for organizing images.
Upgrades on Google Photos are more numerous and affordable than the two upgrades currently available on Dropbox.
Google Photos supports high quality and original quality images, but only the first option qualifies for storage up to 15GB. Moreover, the images are compressed up to 16MP and videos up to 1080p resolution. Dropbox only offers 2GB storage.
Dropbox restricts the number of devices to three, while Google Photos allows you to use an unlimited number of devices at the same time.
Dropbox provides superior file management, offering the ability to organize images in folders and subfolders versus only albums with Google Photos.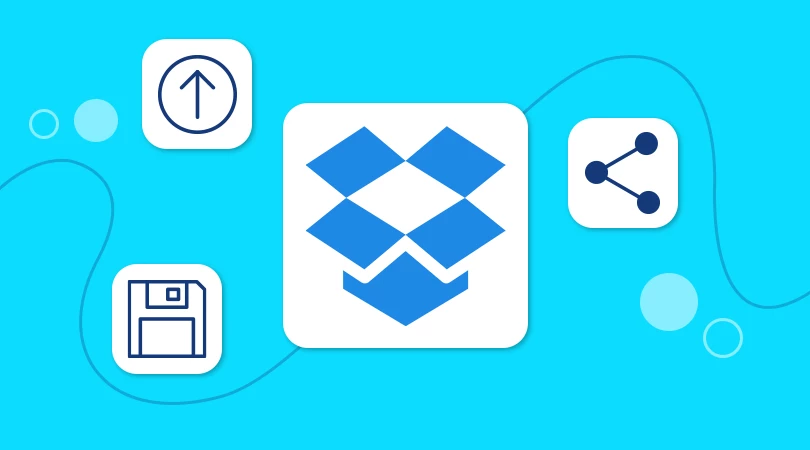 How to Use Amazon Photos
You can download the Prime Photos app for Android or iOS devices. Once you install and run the app, you need to log in with your Amazon credentials. Tap allow "Prime Photos" to access photos on your device.
How to Upload Amazon Photos
You can allow the app to automatically upload all your photos or select photos to upload manually. When prompted, click "OK" to start the upload process immediately, or "Not Now" to explore the app first before deciding which pictures to upload.
How to Share Photos on Amazon
Amazon photo sharing via email, Facebook, or Twitter is easy to accomplish following these steps:
Go to Prime Photos
Select the photos and videos you wish to share
Click Share
Select the method you want to use to share them; either email or a direct link
Follow the on-screen instructions to complete the sharing process
Storage capacity: Amazon Prime photo storage includes unlimited full-resolution photos and 5GB video storage. Non-Prime customers receive 5GB photo and video storage combined.
Amazon vs Google Photos
Amazon offers free unlimited storage for both JPEG and RAW photos if you're a Prime Member, while Google offers free storage up to 15GB if you don't mind photos being downsized, which means no RAW files.
The Amazon Photos app can automatically sync photos from your main library if you choose, eliminating worrying about doing so manually.
Google upgrades are more cost-effective if you need less than 100GB, while Amazon Prime is a better deal if you need a TB or more of storage space.
Whatever option you choose to store digital memories, rest assured that ScanCafe provides easy integration with all these platforms. We're dedicated to helping you preserve precious memories – from providing the highest quality scanning services available – to offering versatile ways for you to access files after they're digitized.