Pro scanning options
You don't have to be a working professional photographer to appreciate some of the extra scanning features we have available:
Pro Resolution, $0.20 per scan
TIFF format, $0.30 per scan
Pro Library, $0.44 per scan
The prices for these features are in addition to the scanning price—for example, a 35mm negative scanned at pro resolution would cost $0.68, since $0.20 would be added to the standard price of $0.48.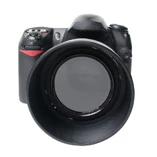 We can provide scans with 4000 dpi resolution, TIFF format, or even "raw" unprocessed scans.
Pro Resolution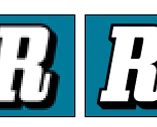 Our standard scanning resolutions of 10MP for 35mm slides & negatives, and 600 dpi for photos, is suitable for lots of enlargements. But if you want to take a 35mm slide or negative and make a a print bigger than 13" x 9" with terrific image quality, you'll want our Pro Resolution option.
With just this option selected, we'll scan 35mm slides & negatives at 4000dpi (24MP), creating 11MB processed jpg files that you can use to print all the way up to 16" x 20" and beyond. Prints will be scanned at 1200 dpi, which should be suitable for a 4x enlargement from the original.
TIFF format
Our standard JPG format images are useful for most applications. But when making poster-sized images, or when color space is critical, you may want to consider delivery in a TIFF format. This format is "lossless", meaning the file is not compressed as it is with a JPG. Consequently, however, these files are very, very large. A typical slide scanned at 3000 dpi saved in TIFF format would be about 70MB in size (vs. about 5MB for a similar JPG). A few hundred pictures could quickly fill up the hard drive on your ordinary working computer, and it's best not to store these files solely on DVD.
Pro Library
This is particularly popular with our museum and gallery customers, though it's often chosen by individual customers as well. Pro Library gives you two complete sets of images. The first set is in compressed JPG file format with all of our manual image processing applied (cropping, scratch removal, color correction, red eye removal, etc.) The second set consists of the "raw" scan with no image processing applied, and in our lossless TIFF file format.