Your digital content, safe forever
Amazon is one of the world's biggest cloud service providers, and its servers power some of the internet's favourite services. With ScanCafe's cloud service option you have complete and secure access to your Amazon account. There is no compression applied to your photos and they are stored in their original format. You can share one image at a time instead of giving someone complete access to the folder. With Amazon Cloud Drive you get unlimited photo storage for just $11.99 per year. If you choose to go with an Amazon Prime account, storage is unlimited too.
Available on: Amazon fire TV, Kindle Fire, Fire phone, iOS, Android or Windows mobile.
From anywhere, on any device
With our integration with Amazon you can now access your scanned images from your smartphone, tablet or computer, wherever you are. Apps are available on Android, iOS, Windows and all Fire devices (Kindle, phone and TV) enabling you to access, manage and share your photos on your mobile devices.

With their Amazon Cloud Drive Photo app, Amazon also lets you view your photos organized in a chronological way but it also allows you organize and view them in albums. The timeline navigation is on the side rather than on the bottom.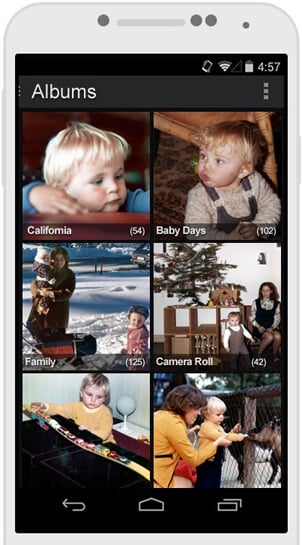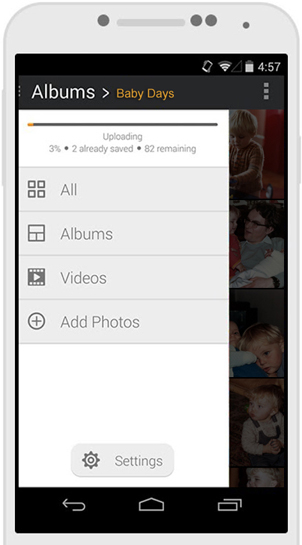 How it works
Once you choose Amazon as your preferred cloud storage service, you will be directed to the Amazon cloud drive portal and prompted to enter the login information to enter into your account. Any details that your enter is completely secure and not accessible to any one.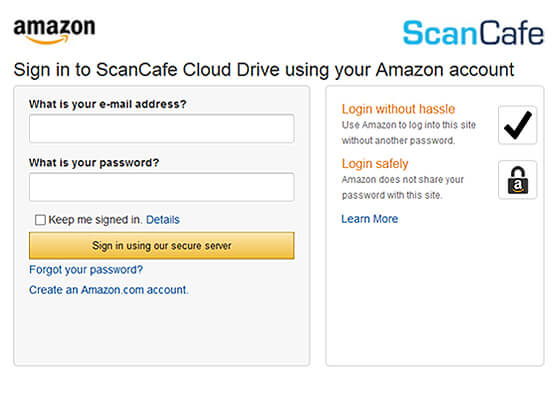 If you are new to Amazon and do not have an account, click on 'Create an Amazon.com account'. You will then be prompted to enter an email id and password and you can move ahead quickly to access your account.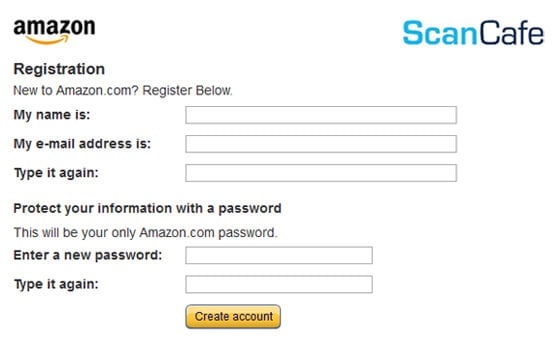 Once you are granted access to your account, the magic will happen. Within a few minutes or hours, based on the size of your order, your images will be uploaded into your account in a folder called [ScanCafe Cloud Drive]. Your scanned images will be organized in your Amazon.com account in exactly the same way as in your ScanCafe account. Once the process is complete you will receive an email.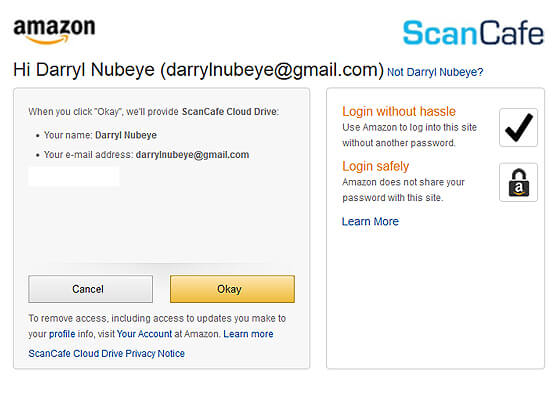 Our highly trained technicians spend 4-5 minutes on each image to make sure we are providing the highest quality. Finally, if your photos are damaged, ScanCafe provides first-class photo restoration services.