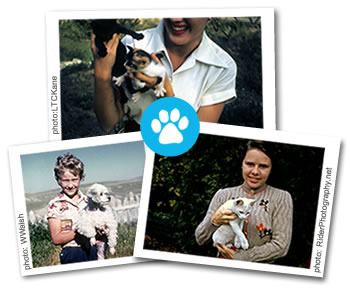 We love preserving family memories, but to date we've overlooked a furry fixture of many people's families and childhoods: a beloved pet. Well, pets need to be remembered, too!

So this weekend at ScanCafe, we are celebrating the upcoming Pet Owners Day by asking folks to share a memory of a pet who was special to you in the past.

Just go ahead and share your memory with us in the comments below. Or, if you would like to share a picture as well, you can post it on our Facebook fan page.